ZOOM Whitening
Preparation
We start the Zoom whitening process by covering your lips and gums leaving only your teeth exposed. At this time, we can usually estimate how white your new smile will be by matching your teeth with a whitening shade and estimate approximately up to 8 shades whiter from here.
Application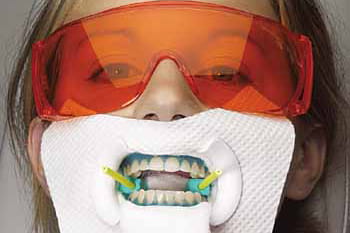 Next a high-strength proprietary whitening gel is applied to the surfaces of your teeth. This special gel is specifically designed to work with the Zoom whitening light.
Whitening
The Zoom whitening light is placed directly in front of your teeth to maximize exposure to the gel. The special light activates the gel which gently penetrates the outer-most (enamel) layer of your teeth; breaking up stains and discoloration during the process.
Smile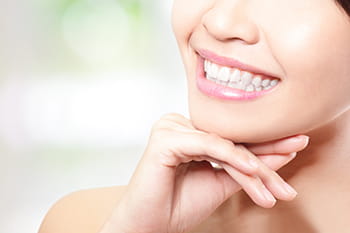 Smile with confidence as you leave the office with a brighter, whiter smile!
If you are thinking about whitening your teeth and would like to try our Zoom whitening service, call us anytime at (813) 985-6606 or request an appointment online and come see what it's all about!